According to the calendar, it's officially the season of sunshine and ice cream! I, however, am not entirely convinced. You see, it's still not really warm here. When we moved here, people kept saying, "Oh but it gets really hot and sticky in the summer". We looked at them suspiciously and waited for the hot weather. It never came. It got nice and sunny and pleasantly warm, but never HOT. We were assured that last year was abnormal. Suuuuure. This year we're still waiting and wearing sweatshirts when we take the dogs on walks. Maybe now that it's "official", the weather will get the memo and adjust itself accordingly. In fact, it was relatively pleasant at times this weekend, but I'm almost afraid to talk about it out of fear that I'll jinx it and tomorrow it will snow or something.
There has, however, been evidence of the impending ice cream season.
Exhibit A: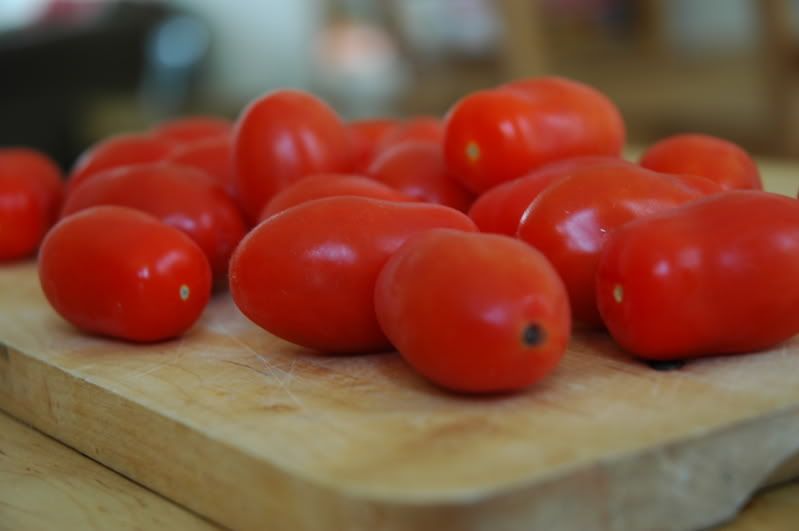 Exhibit B: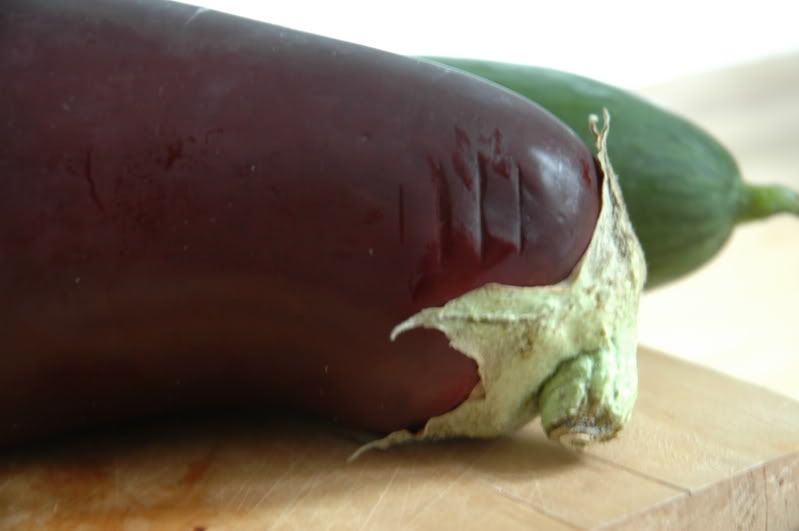 Exhibit C:
Exhibit D: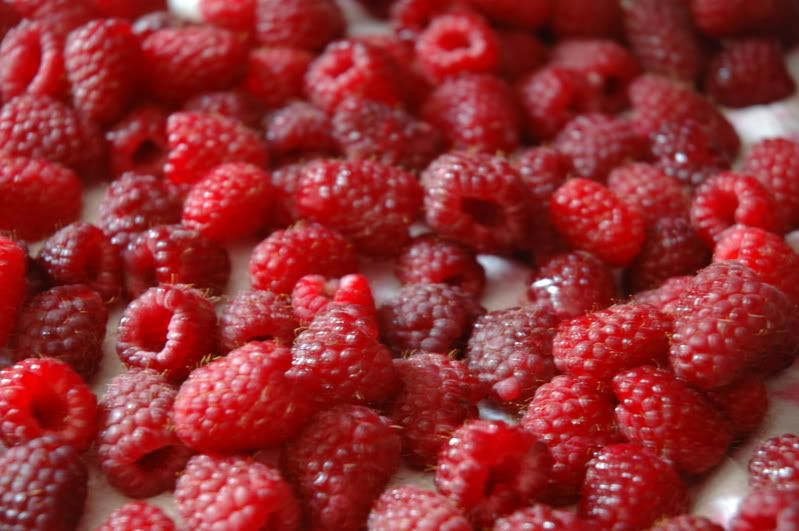 Our market has been FULL of beautiful, wonderful, fresh summer fruits and vegetables and we have been buying bags and bags full of produce. We've been eating more pineapple, strawberries, sweet corn, asparagus, zucchini, and tomatoes than you can imagine and we're loving it. And the raspberries up there actually came from a friend's backyard! For free! It's like heaven! Or summer!
In honor of all the marvelous produce, I'm leaving you with the recipe for a delicious light potatoey salad with marinated tomatoes that we had for dinner last night.
Ensalada Rusa with Marinated Tomatoes
from
Clean Eating Magazine
2 Yukon Gold potatoes
2 large carrots
1/2 large sweet potato
2 eggs
6 oz tuna, packed in water
1/2 cup diced white or yellow onion
1/2 cup diced sweet red bell pepper
1 cup peas
1/4 cup plain low fat yogurt
1/2 cup low fat sour cream
zest of 1 lemon
1 tbsp dijon mustard
1 tbsp freshly squeezed lemon juice
1/8 tsp sea salt
freshly cracked pepper,to taste
Put potatoes, carrots, sweet potato and eggs with shell in a medium pot. Cover with water and place over medium-high heat. Bring to a boil, and then let boil for 10 to 15 minutes, or until vegetables are soft but not mushy. Drain and rinse with cold water Remove skins and dice vegetables. Remove shells from eggs and cut in half to remove yolks. Dice whites and discard yolks.
In a large bowl, combine potatoes, carrots, sweet potato, eggs, tuna, onion, red pepper and peas.
In a separate bowl, whisk together yogurt, sour cream lemon zest, mustard, lemon juice, sea salt and pepper. Add yogurt mixture to vegetables. Stir gently to caot. Serve with marinated tomatoes on top.
Marinated tomatoes
2 Roma tomatoes, diced (I used about 2 cups mini Roma tomatoes slice in half)
3 tbsp sherry wine vinegar
1/8 tsp sea salt
freshly cracked pepper, to taste
Mix tomatoes and vinegar. Season with salt and pepper and chill for at least 20 minutes before topping salad.
Enjoy!