If you have been paying attention even just a tiny bit, you should know by now that we love our food. So I was very pleased when Ben gave me a gift certificate to make a personalized cookbook for Valentine's Day. He explained that I can upload my recipes and photos to a website and then they print up my very own book of deliciousness!
I thought it was a pretty cool idea, especially because I had been longing to do another episode of
Cooking with Ben and Ellen
, and this gave me a perfect excuse. So I proposed to Ben that we find fun and fancy recipes, make them together, and then put them in our cookbook.
So I present to you our first cookbook dinner project (and second documented episode of Cooking Chez Morrison),
Veal with Roasted Shallots, Arugula and Soft Polenta
.
The first step was probably the most difficult. Before we started anything else, we had to actually find veal chops. The commissary is usually pretty lacking in anything outside beef and chicken. Really, they're pretty lacking in everything. When we went grocery shopping this week, they were out of spinach, AGAIN. So Ben asked the guy who was stocking the produce department if they had any. The guy said yes, and then looked utterly puzzled when Ben asked if maybe we could actually get some. So we weren't expecting to find any veal there. And we didn't. The next step was looking up the Dutch word for veal chops. We found out that veal is kalfsvlees, but no word for chops. And then it turns out kalfsvlees isn't really what they say around here. Also, they don't seem to eat much veal, because Ben hit the market and three butchers, and only found veal "chops" in one place, and a pulverized veal-like substance in another. And it wasn't even really the cut we were looking for, but we decided we can't really be that picky, so we bought the "chops" and called it a day.
So, back at Chez Morrison... Step 1, season the chops:
A little salt, pepper, fresh thyme, and then we poured a mixture of lemon juice and olive oil over them and let them marinate for a little while.
Then Ben got to choppin'. He is the resident chopper and knife expert, so he started in on the shallots and tomatoes that we were going to roast with some balsamic vinegar.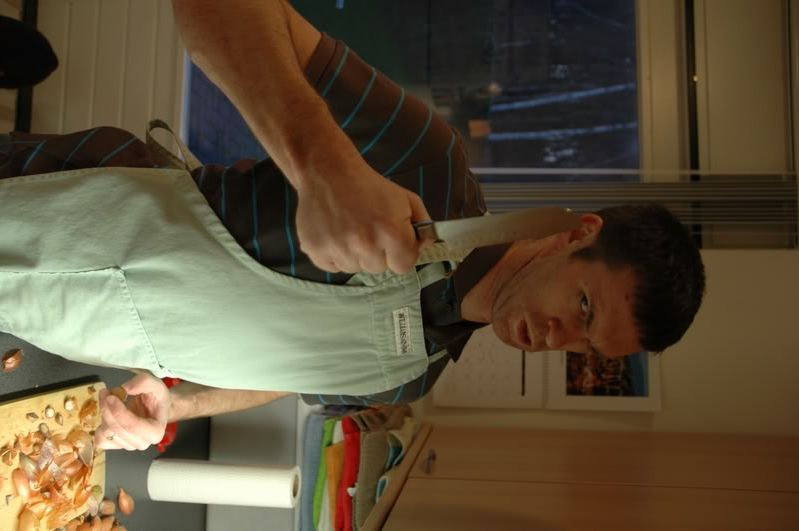 Since I am not allowed to play with knives due to too many bloody kitchen emergencies, I was assigned polenta duty. Stirring. That's what I'm good at.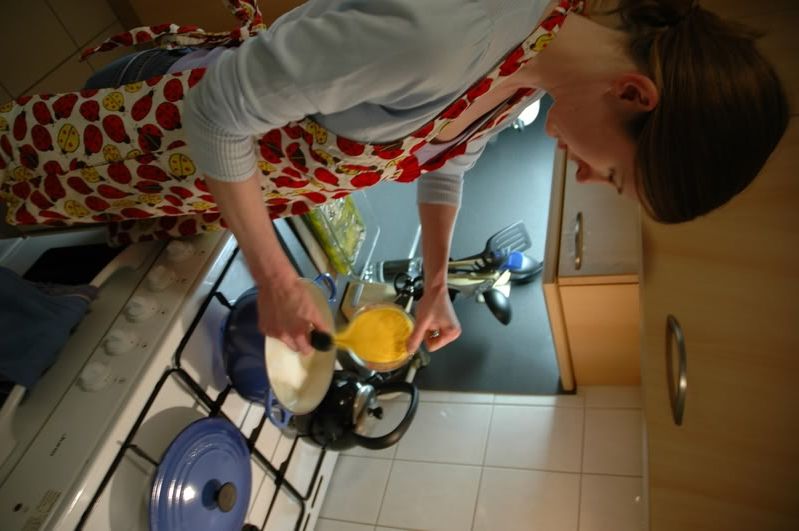 Then we got the veal cooking, and as everthing was going along as planned we had some time to goof off.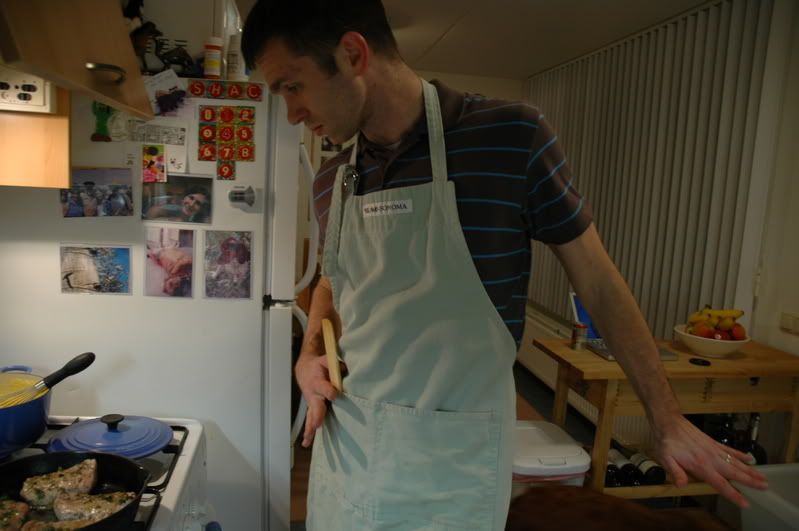 And then magically, all around the same time, the vegetables were roasted, the veal was cooked, and the polenta was the right consistency! Voila!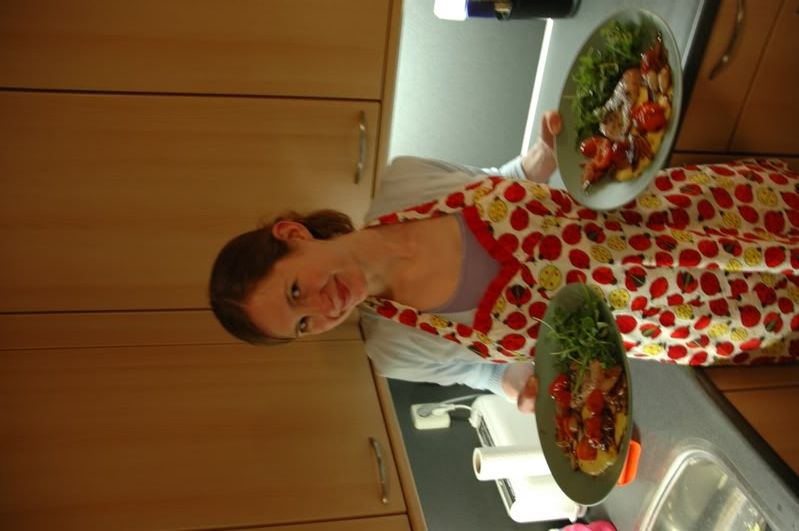 We are masters of our little Dutch kitchen!
And for dessert (yes, there's more! Try not to be too impressed) we made lime and strawberry sorbets, with little chocolate decorations in the name of fun and fanciness.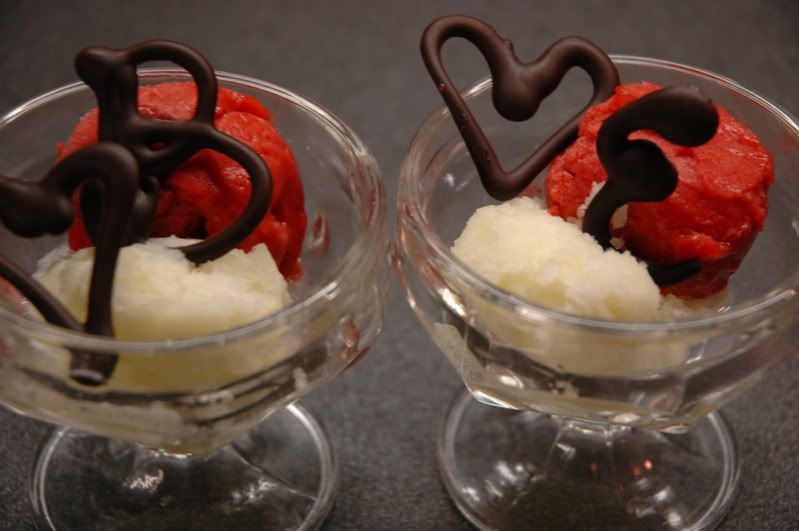 Bon appétit!